Giving Back
MerchantsXL was launched with the idea of offering a unique business model designed to lower costs, increase revenue and give back to the community and its business owners. Regardless of how big or small your business may be, we will meet you on site and customize your merchant services to maximize revenue for your company.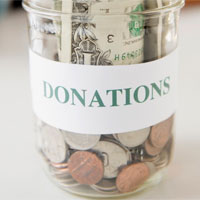 MerchantsXL, LLC has provided merchant accounts to all types of business throughout the United States. We believe that the health of our company is directly tied to the health of our community. We are committed to giving back to organizations in our area in meaningful ways, and continue to support local non-profit and charitable organizations on an annual basis. We have supported organizations such as the Northern Nevada Children's Cancer Foundation, Step 2 of Reno, Junior League of Reno, and Sustainable Tahoe in Incline Village.
At the end of each year we ask all of our clients which of several organizations they would like us to support on their behalf. We have given things as little as donating equipment free of charge to these organizations with the lowest possible processing rates, all the way up to adopting a family for Christmas through the Northern Nevada Children's Cancer Foundation.